Insights from
>50
Brand and business models analyzed
>130
Brand owners interviewed
Developing sustainable growth through effective personalization
Monetization of personalization leverages enhanced consumer value perception, thanks to higher brand engagement. This can transfer into higher loyalty levels and Lifetime Value extraction.
"Personalization at Scale will become a central aspect that will redefine the whole industry."

Global Business Unit Head at Multinational Food & Beverage Company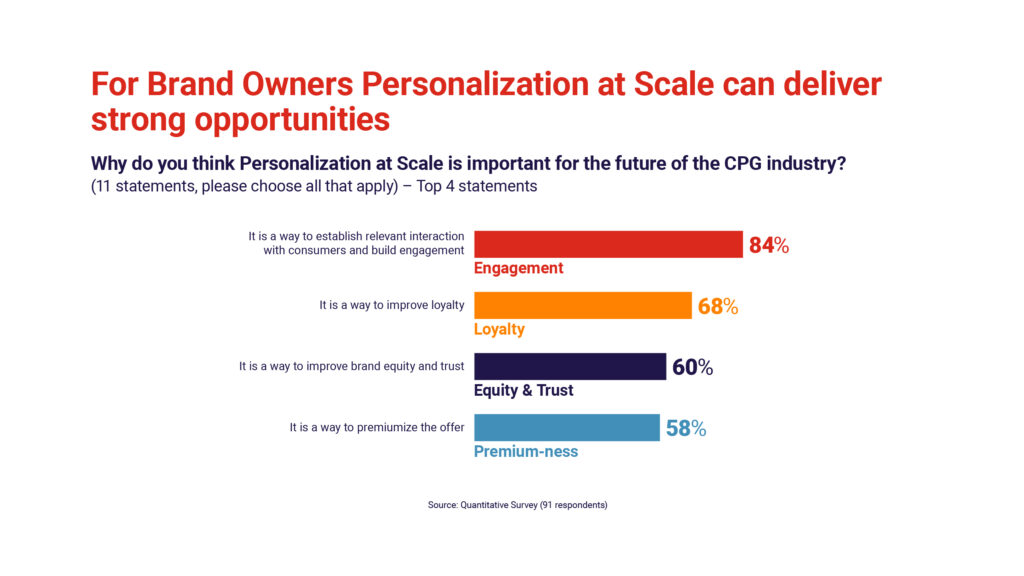 Personalization at Scale can impact broad territory, and key decisions must be made
Different decisions must be made to slice personalization at Scale into manageable pieces. This starts with defining the level of scale you want or need to associate with personalization.
"[Personalization] is a massive opportunity. Who can do it in a relevant way will win, while the others will risk to commoditize."

Functional Leader at Multinational Food Company
The decision must be made in the continuum represented by a single offer made for everybody, to a single offer made for every individual.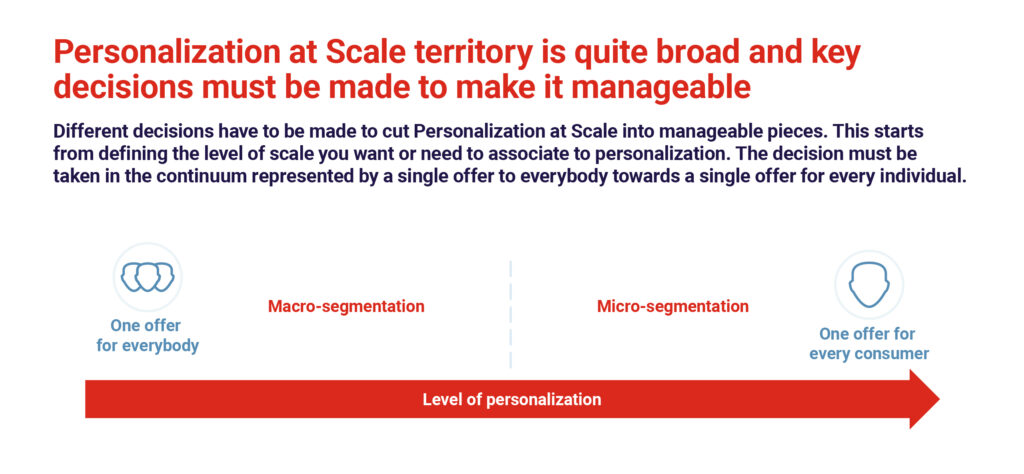 Download a summary of this report
Click the button below to sign-up and download the summary PDF.
Download the Report