Insights from
>50
DTC brand and business models analyzed
>50
Information and data sources analyzed
What can a successful DTC strategy offer the CPG industry?
DTC currently represents a small part of overall CPG sales, as can be seen in this graph: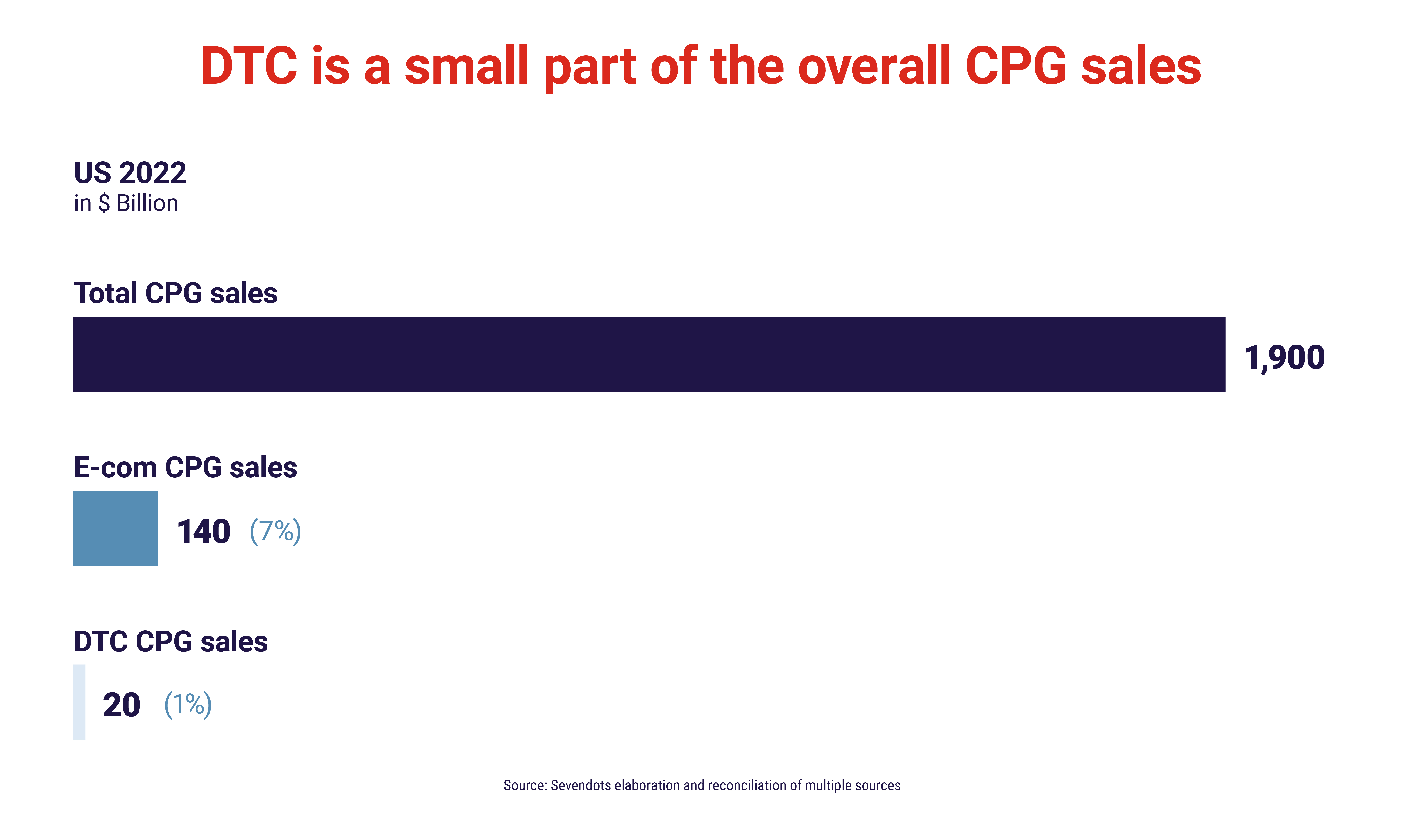 However, we can see that there is an opportunity for the CPG industry to rethink a DTC strategy to better leverage its potential. To do this, DTC value proposition must be well differentiated both from competition and the other channels and combined with an effective business model. Paired to that, there is the need for a fully adapted and effective value chain.
What are the opportunities that DTC offers the CPG industry?
DTC still allows for increased value and expanded category definition. CPG retailers are growing faster than major manufacturers, and experience remains a fundamental driver for growth.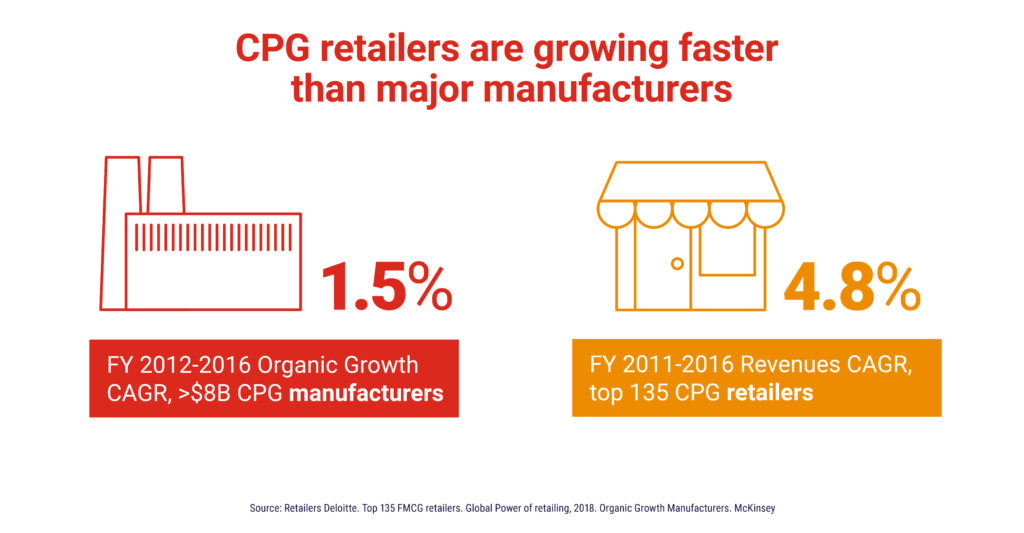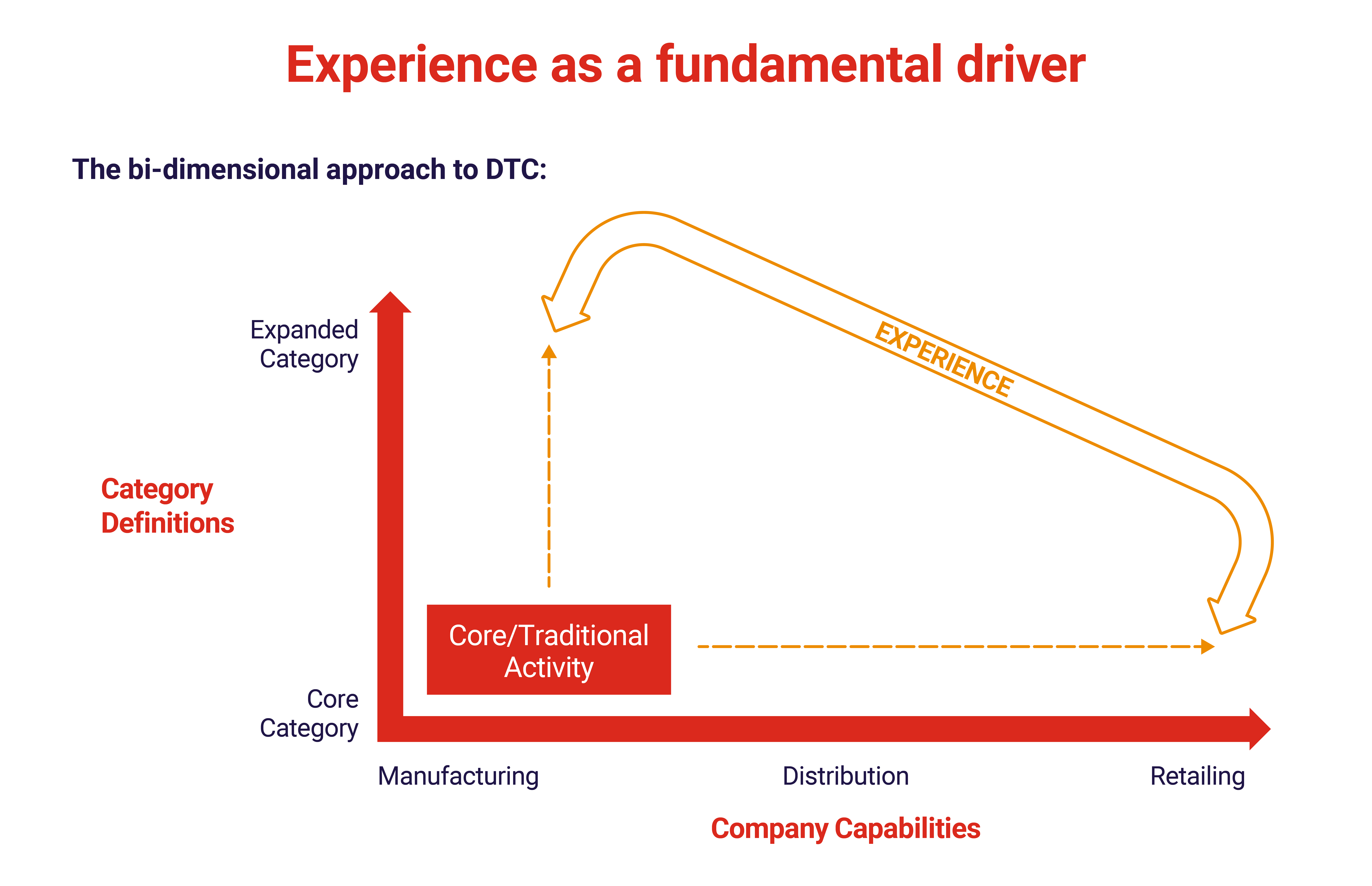 By placing the consumer at the center, there is an opportunity within the DTC model to move from selling to consumers to connecting to consumers.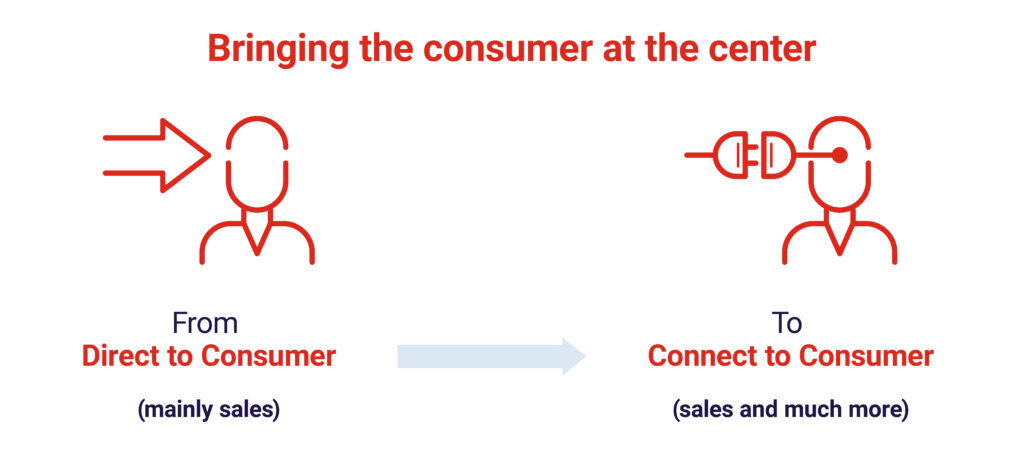 There is a particular opportunity to deliver meaningful consumer connection and experiences that are impactful for the next generation of consumers.
73% of Millennials, and 69% of Gen Z shoppers, believe that shopping via DTC channels gives them a "more personalized experience."
Source: ESW, 2022, based on 14,000 consumers across 14 countries.
How can DTC become an avenue for greater payback?
Clarifying the role and expected payback from DTC is a fundamental step to position and design a DTC strategy in an effective way that maximizes the ROI. A lack of clarity in this area degrades the potential for success.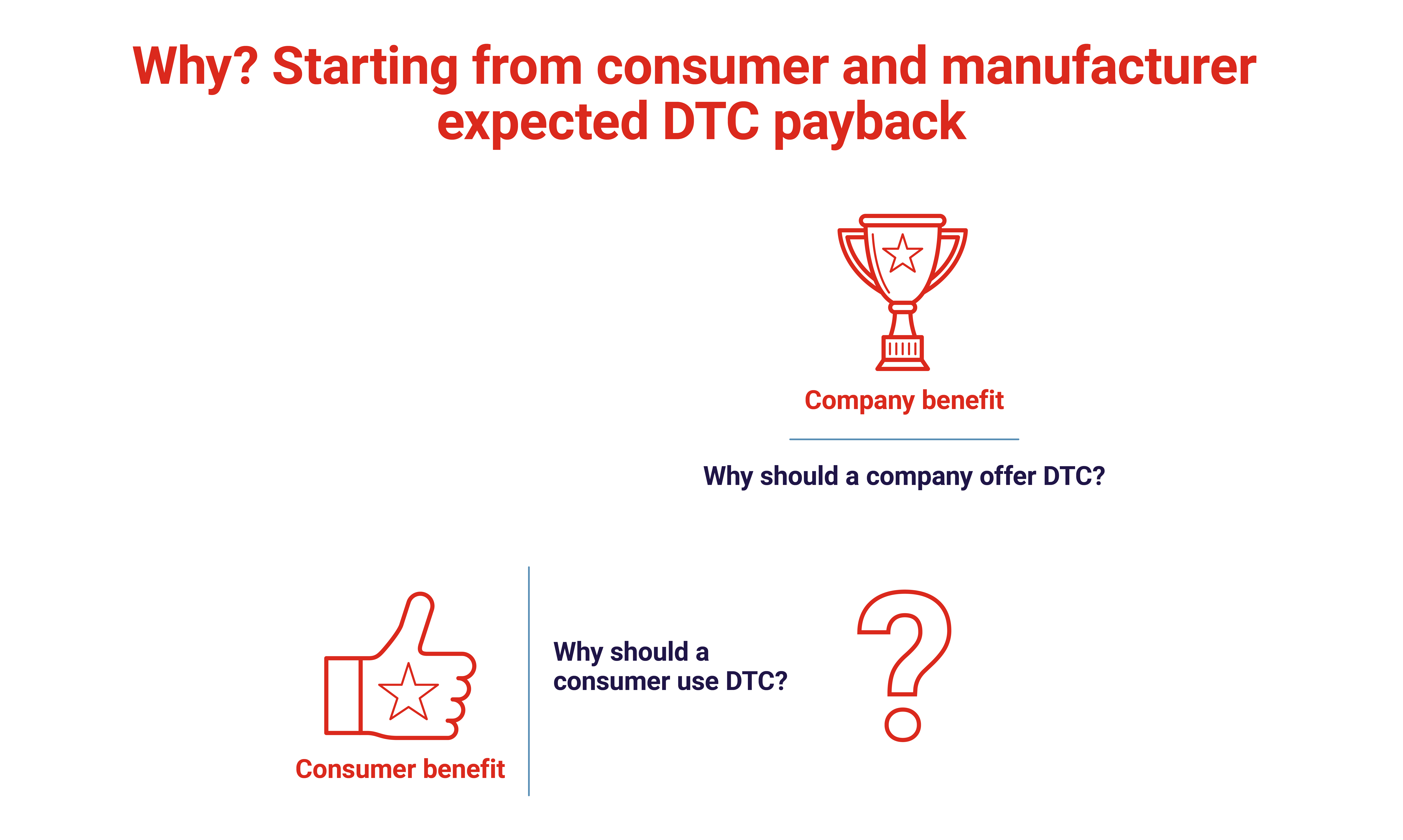 Critical elements of the Value Chain should be managed to implement effective DTC. Engineering the value chain by identifying the key potential value generators and the value destroyers is a fundamental step for successful implementation. A set of enablers can be considered as well as the identification of key barriers to manage.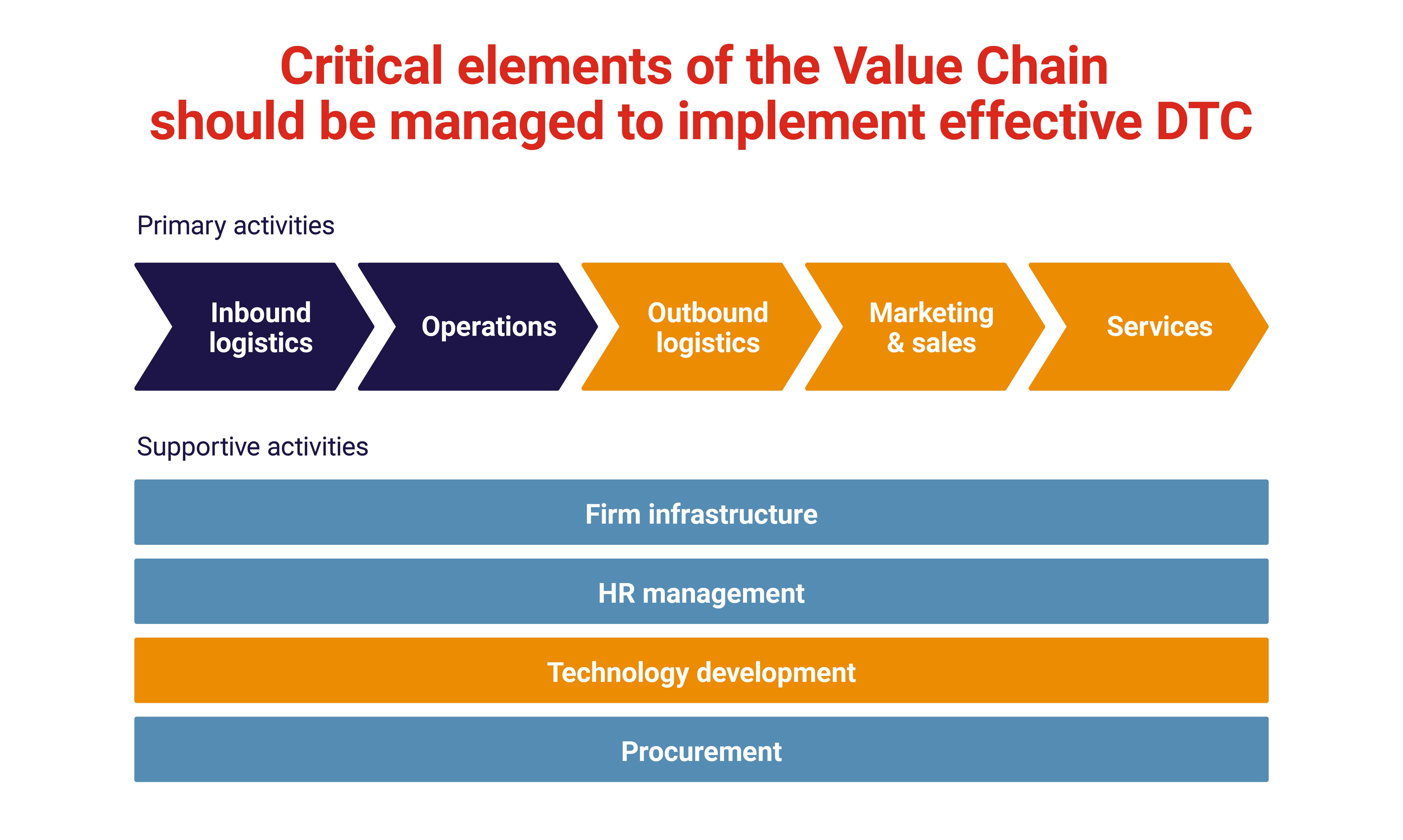 Download a summary of this report
Click the button below to sign-up and download the summary PDF.
Download the Report