Insights from
125
Quantitative surveys with marketers
40
Interviews with senior professionals
A call to action for big brands
Over the years, big brands have been a phenomenal value creation device that allowed manufacturers to grow and develop very strong financial assets. However, in the last years, small brands, across many categories, have progressively and consistently taken market share from the mainstream brands. This is a structural change, not a temporary shift, and it represents a clear call to action.​
Thinking about your personal preferences in grocery/non-grocery shopping, how do you think your brand preference will change in the future, once all restrictions are lifted, compared with before the COVID-19 situation?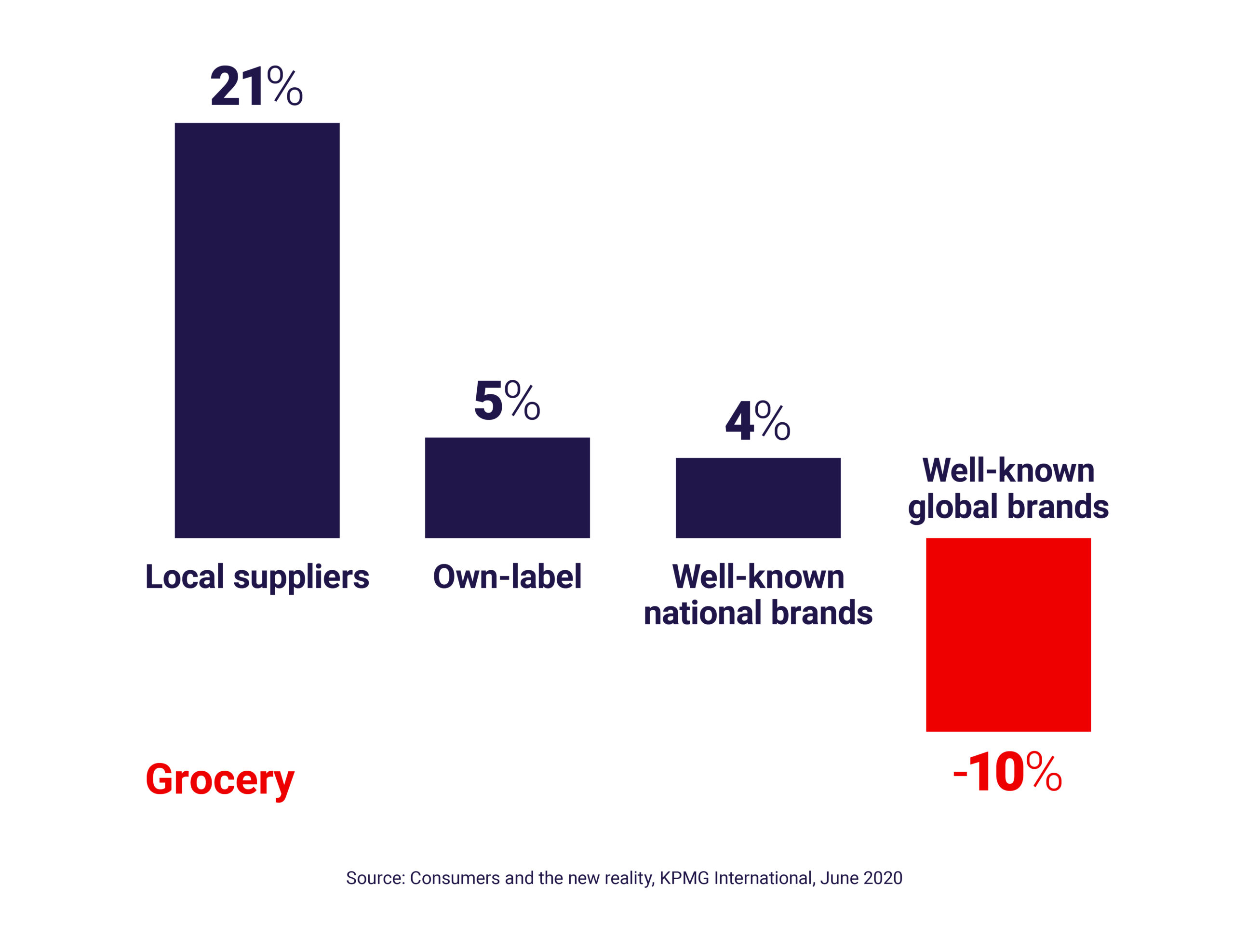 Big brands hold all the cards to manage a recovery
In this report, we discuss the small brand tactics​ and strategies that have helped them win market share. We also suggest four key areas that can help big brands win back ground: Innovation, Communication Strategies, Purpose and Sustainability.
"Consumers have been attracted to a lot of iconic brands, but it still hasn't helped some of their inherent portfolio weaknesses because as a cohort they continue to cede share to smaller players. If you had challenges before COVID they have not gone away."

– Krishnakumar Davey, President of Strategic Analytics, IRI
Big brands shouldn't aim to mimic the tactics of small brands. On the contrary, big brands need to find their own way and adapt their strategies to an evolving reality where their contribution needs to be bolder and larger. This is the way to make big beautiful again.
Download a summary of this report
Click the button below to sign-up and download the summary PDF.
Download the Report